How to Dress up Your Sex Doll
Many customers may not be very satisfied with the appearance of the doll after they have purchased it. Even if they are just satisfied, they will have aesthetic fatigue after watching it for a long time. So how should sex dolls be dressed?
dolls from LIT Sex Dolls do not provide clothing on the picture, but provide erotic lingerie, so it is necessary to buy a suitable clothing at the local store. The sex doll is completely modeled on a simulated human body. so you can buy real-life clothing directly in the market. There are several types of doll costumes:
1. Normal clothing: This kind of clothing is the most common, they can be bought on Amazon, eBay or local clothing stores.
2. Uniforms clothing: student uniforms, OL uniforms, teachers uniforms, nurses uniforms, police officers uniforms, soldiers uniforms, etc. which can be used to set the profession of dolls.
3. Anime clothing: such as cosplay clothing, lolita clothing, etc. people who choose this clothing are generally anime lovers.
4. Erotic clothing: clothing of Bunny girls or bikinis and underwear are such type. They are sexy and hot that can add emotions visually and tactilely.
The purchase of sex doll clothing is also determined based on the height of the doll body, and the size of each doll will also be different. The general principles for purchasing clothing are as follows: Dolls over 150cm can buy adult clothing directly. Dolls around 120cm can consider choosing children's clothing, it is best to buy at a local store for easy replacement.
There are also many wig styles, long hair, short hair, curly hair, straight hair, and various styles, as well as various colors, and some can also be diy. There are currently three types of wig materials on the market: ordinary silk, high-temperature silk, and real hair. Their price and quality will be different.
1. Ordinary silk: its price is cheap, basically fixed shape, quality is also slightly poor, difficult to take care of, easy to scrap, the price is between $ 5-10 dollars.
2. High temperature silk: its price is moderate, the characteristic is that this kind of silk is resistant to high temperature, you can make all kinds of styles by yourself, most cosplay wigs are like this, and it is smooth, the price is between $ 10-30 between.
3. Real hair: It is expensive and made from real human hair, with all the advantages of real human hair.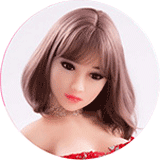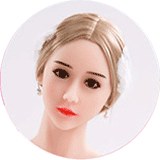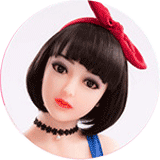 At present, the eyeballs of dolls on the market are different according to different models. LIT Sex Dolls' eyeballs are optional at the time of purchase. In theory, the eyeballs can also be replaced, because when designing a sex doll, there is a device in the eye to fix the eyeballs. Above, the eyeball can be rotated in the device. However, the removal device can only be taken out from the orbit of the face, and special tools are needed. It is not easy to operate and can easily damage the doll's eyes. It is best not to try it by yourself or to find a professional to complete it.
Tpe doll face usually has eye makeup and lip makeup. If you use it for a long time, it will fade or even fade when you clean it. At this time, you can make up. For real-life cosmetics, you should be extra careful or find a professional makeup artist would be better.
Doll shoes need to be sized by the manufacturer for reference, you can find size on product page or contact us, and the doll's feet are also different. so you still need to buy them to try. The collocation is based on the style of clothing. Don't let the doll stand for a long time even if the doll is wearing shoes.
Accessories can be used to decorate the doll. The doll's head can be worn with various hats, headdresses, hairpins, etc. You can wear rings, necklace bracelets and anklets on body. Clothes can be attached with brooches, corsages, school badges and ties. You can wear stockings on legs. Also includes some props, such as leather whip and backpack, etc. These also need to be matched according to your own preferences.